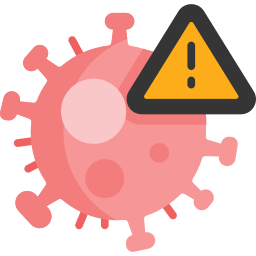 With the emergence of coronavirus disease variants, you may be wondering how you're going to protect your home. How do you safely and effectively do your laundry? How do you perform general cleaning tasks and sanitization if you have a sick person? While infections continue rising, it's essential to sanitize your home — especially when you have a sick person in your home.
The Centers for Disease Control and Prevention has outlined a comprehensive guideline for cleaning and sanitizing your home. Here are the tips to help keep COVID-19 out of your home.
Tips on How to Sanitize Your Home Against the COVID-19 Virus
When cleaning your home, you need to understand the difference between cleaning and sanitizing. Cleaning with water alone will not eliminate the virus and other bacteria in your home — it will only remove dirt.
On the other hand, sanitizing or disinfecting removes and kills pathogens that are unseen. With the current risk of COVID-19 infections, ensure you do both to avoid spreading the virus. While transmission from person to person is the fastest and riskiest form of transmission over surface-to–person transmission, health officials recommend sanitizing your home's surfaces if someone who is sick is in or has been in your home.
Where to Sanitize in Your Home
The virus can sit on wooden surfaces for 24 hours and more than two days on plastic and steel surfaces. Ensure you clean and sanitize the below surfaces daily, especially if you have had visitors:
Tabletops
Door handles
Dining chairs
Kitchen and bathroom counters
Faucets and faucet knobs
Light switches
Electronic remote controls
Toilets (seat and flushing handle)
What Precautions Should You Follow When Sanitizing?
When sanitizing, you'll need products that effectively kill coronavirus germs. However, it would help if you took the precautions below to avoid being affected by the products.
Wear gloves to avoid touching the chemicals with your skin.
Wear protective eye goggles to prevent contact in case of a splash.
Open all windows and vents before using disinfectants and sanitizers.
Read the instructions on sanitizing products carefully.
When Should You Sanitize Your Home?
Home cleaning is a daily routine in most households but disinfecting requires special circumstances. While the combination of cleaning and disinfecting is sanitizing, it was a rare exercise before the emergence of COVID-19.
When you have guests around your house, sanitize before and after they leave. Since the coronavirus stays on surfaces for more than 24 hours, it's important to sanitize as soon as possible to avoid further spread with your house.
When you have an infected person within the house, ensure you wear protective clothing when cleaning their isolation room daily. Wipe surfaces around the house daily.
Sanitize your entire house when the infected person recovers. Clean and sanitize the utensils, beddings, and bathroom the person was using. Be sure to get rid of any trash that might have been used by someone who was ill.
How Do You Sanitize Your Home?
When sanitizing your home, you need to use the right products and follow the correct procedure. While it is an extra task in your daily routine, doing it regularly and the right way will keep your household safe.
When sanitizing your home, start by cleaning the surfaces with soap and water to remove dirt and debris. Start cleaning from top to bottom, and finish by applying sanitizing products using a sprayer or wet-wipe style towels.
A mixture of water, cleaning detergents, and everyday disinfectant products will work well in sanitizing your surfaces. The EPA has a list of the best disinfectants that will kill coronavirus.
Tip: If you cannot obtain disinfectants, do a thorough cleaning with your usual soap and any other cleaning agent you have.
Why Is Sanitizing Important?
Sanitizing is as essential as cleaning although the latter comes first. While it is an additional task to add to your routine schedule, it's easy and has more advantages when you get used to it. Below are the reasons why sanitizing your home is important during the coronavirus period.
Regular house sanitizing helps kill the coronavirus germs and any other type of contamination in your home surfaces. Daily cleaning and sanitizing using the proper disinfectants helps improve your family's overall health.
Sanitizing your home and encouraging regular handwashing of your family members reduces the risk of the spread of the coronavirus around the house. The air quality around the house also improves with the freshness of the sanitizing detergents.
When sanitizing, you organize your house to ensure disinfectants touch all the corners where the germs are likely to hide. Even after the coronavirus wave, sanitizing periodically is an excellent way to keep your house clean and organized.
Sanitizing your house reduces allergies, skin rashes, and other ailments triggered by germs and dust. When you have a family member affected by the slightest dust and germs, you know how bad it gets. Thus, sanitizing helps in managing your family allergies and irritation from germs.
How to Protect Yourself From the Continued COVID-19
While sanitizing your home frequently is a step closer to eradicating the spread of the virus, you need to take extra measures to ensure you are protected when out of the house. Below are some steps you can take to ensure you stay away from coronavirus infection:
Stay away from infected persons as much as possible.
Always wear a mask when attending to a COVID-19 patient and away from home.
Wear a mask to avoid contracting COVID-19 when cleaning a contaminated room.
Wear gloves and other protective clothing when handling waste from the room of an infected person.
Sanitize your hands and change clothes after attending to a person with COVID-19.
Aerate the room by opening the door and windows when attending to a person who has contracted COVID-19.
Other Methods to Protect Yourself From Coronavirus
You can prevent contracting the coronavirus by wearing face masks when going to a public area, washing your hands regularly with soap and water, avoiding touching your face, always sneezing on your elbow, and avoiding staying in crowded areas.
Observing these alternative methods will help you protect your family from contracting coronavirus disease.
Since it's hard to detect germs, sanitizing your house is paramount when fighting this virus. While cleaning your house is a daily routine, incorporating other extra disinfecting or sanitizing chores can be tedious. However, you can outsource the sanitizing duties by hiring professional cleaning and sanitizing services.
At Pur360, we take care of your home by giving it a deep clean before sanitizing using the best products in the market. Besides sanitization, we also offer odor eradication, and mold testing and eradication in Illinois, Texas, Florida, Georgia, and Wisconsin. Other services we offer include painting, carpet removal, drywall removal and repair, attic stain removal, and dehumidifier and fan rentals. Contact us today for a quick assessment and quotation!