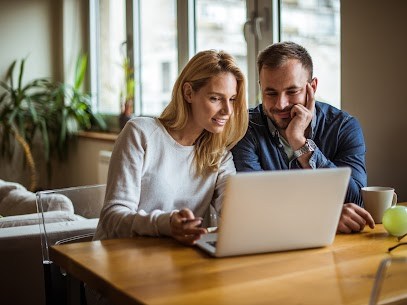 If you suspect a mold problem in your home, hiring a business that can meet your specific requirements before it can spread is essential. Pur360 has been around for nearly a decade. We are well-known as one of Orlando's top mold service providers, thanks to our dedication to customer satisfaction and expert handling of every issue.
Pur360 provides the best client support in the Orlando, FL area and other locations nationwide. Our staff is there for you every step, from the first phone call to the final cleanup, whether you need help removing your belongings or want to know more about the situation. We can answer questions about everything from safety procedures to the status of your insurance claim. If you are looking for a mold removal company in Orlando, Florida, look at Pur360. Here are some reasons why we are the best.
Complete Remediation and Sanitization
We have the expertise to deal with situations many other companies can't handle, including the aftermath of hurricanes. Our remediation and sanitization services include:
Whole-home sanitization
Carpet removal and disposal
Air purification
Drywall removal and repair
Repainting
Attic mold and water stain removal
Dehumidifier and fan rental
We Offer Affordable Inspections
Affordable mold examinations is just one reason Pur360 is the finest mold eradication business. It's crucial to have your house or company examined as soon as possible if mold is suspected. Some conditions that mold's rapid growth can trigger or exacerbate are asthma, allergies, and breathing problems. Mold growth can also damage your home and belongings. When there is a lot of mildew inside a house, it can weaken the framework.
Our report will tell you how widespread the mold issue is and where, specifically, it is in your house. We will not charge you for this inspection service, no matter how long it takes.
It's easy to see why so many people in Orlando entrust us with their mold-removal requirements. We take great pleasure in our excellent customer service and only use environmentally safe products and tools in cleansing. You'll be happy you scheduled a meeting after considering all the perks.
We Are Licensed and Insured
We live in a world where molds and all the issues they cause are ubiquitous. When you or a loved one has been exposed to mold in your home, it's not enough to eliminate it. The underlying cause must also be addressed. Pur360 is Orlando's top choice for mold remediation because we take our work seriously, eradicating the mold and taking steps to prevent its return with cutting-edge purifying techniques. Pur360 is a legit business with well-trained, certified mold experts on staff.
We are qualified to remove mold from your property, including the more harmful and difficult-to-handle black mold. Air cleaning is the first stage in their procedure, and it involves using strong vacuums to remove all mold particles from the air in your house or office.
We also offer whole-home sanitization services, including odor removal and UV sanitization. Our testing process aids in locating hidden mold growth spots, providing our technicians with more data to eradicate the issue permanently. Once you have finished cleaning your house and are confident that it is free from further infection, we will work with you to develop an upkeep plan specific to your needs.
We Offer Same-Day Service
If you need mold removed in Orlando, Florida, look no further than Pur360. Our fast response times and innovative problem-solving approaches set us apart as the best in our field. We promise to have your house fully mold-free within 24 hours and provide same-day service.
To the delight of Orlando residents, Pur360 is a locally owned and operated business. Mold is a common problem for residents. We are familiar with the issues around mold and mildew and can provide solutions to remove it from your property altogether. We promise our treatments won't harm your family's furry friends or little ones, and we'll even look after your stuff while they work.
Mold is highly harmful to human health and has been linked to various symptoms, including asthma, allergens, migraines, skin inflammation, and more. So that you don't have to worry about taking in mold particles or getting ill, Pur360 uses products that enable us to swiftly and securely eliminate all signs of mold from your home.
We Are a BBB A+ Business
Only highly skilled and experienced experts should attempt mold remediation. When it comes to getting clear of mildew in Orlando, Florida, Pur360 is your best bet. The clearest explanation for our superiority is the accumulation of many small details. The Better Business Bureau is dedicated to assisting consumers with their grievances and vetting local companies for ethical practices. A BBB A+ business has undergone extensive third-party scrutiny. We have made great efforts to establish our credibility and validity, so you can have more faith in our services.
We understand that the cost of hiring a cleaning service to come in and do the job for you can be quite high. But with Pur360, you can spread out your payments over time rather than pay all at once for these services. In this way, clients who need assistance with mold eradication but lack the financial resources to pay for it can afford the services.
Free Estimates on All Projects
Mold can appear suddenly. Even if you believe you have the situation under control, problems can rapidly escalate when you are away from monitoring them, such as when you go on vacation and forget to turn the air conditioning back on. Or, you're good about keeping a watch on things, but one day you come home from work to find that your bedroom has a strange odor and looks slightly off.
In Florida, we also have the threat of hurricanes. These massive storms can cause flooding and immense water damage. It can also lead to black mold throughout your home.
This begs the question: What are you going to do? Call Pur360 Mold Removal if you're in the Orlando, Florida, area. We have been in the mold-eradication business for over a decade. We know what we're doing and can help you avoid dealing with mildew in your house. Pur360 has been the go-to option for many residents with mold mildew issues they can't manage independently. Our team of seasoned pros work around the clock and we are dedicated to quality work. We provide every service needed to eliminate mold permanently, from inspections to testing to cleaning to emergency reactions at any hour of the day or night.
Removing mildew from our customers' homes was the driving force behind our inception. Pur360 provides more than just mold eradication in Orlando. We also clear air ducts, remove odors and purify the air. Call Pur360 to guarantee that we will solve your mildew problem.